Saving your campaign to return to it later?
Saving your campaign can be complete within the 'Message Creation' page.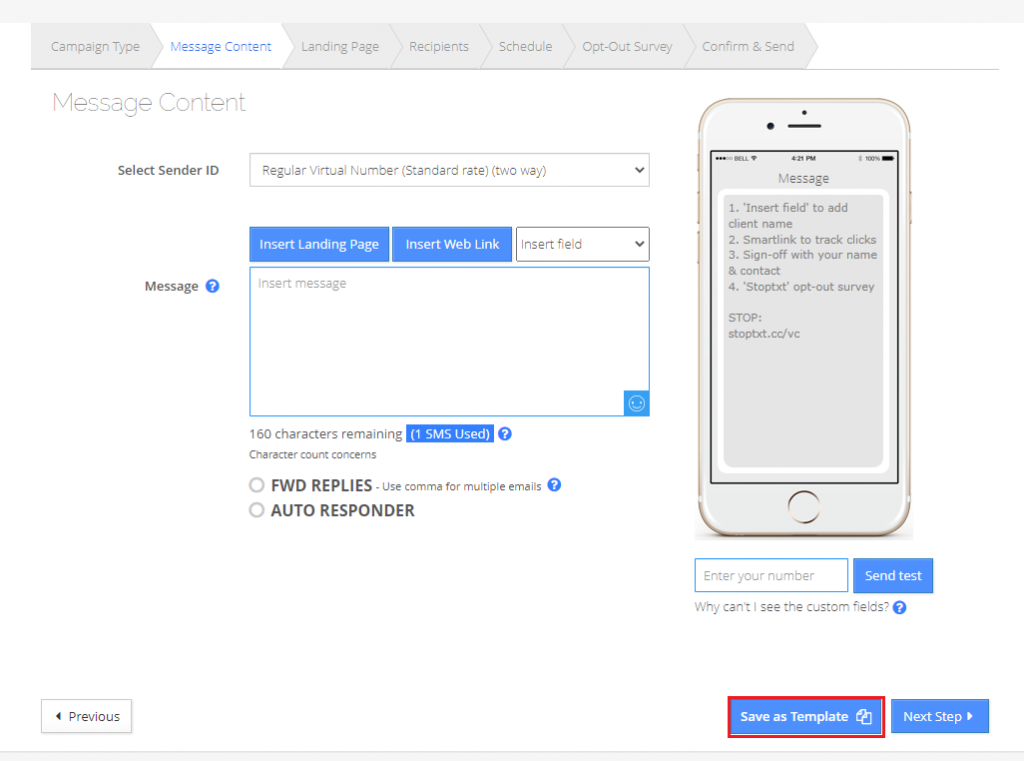 The button is available next to the 'Next' button, ready for you to select after you are completely happy with your content and just before you move on to the next step.